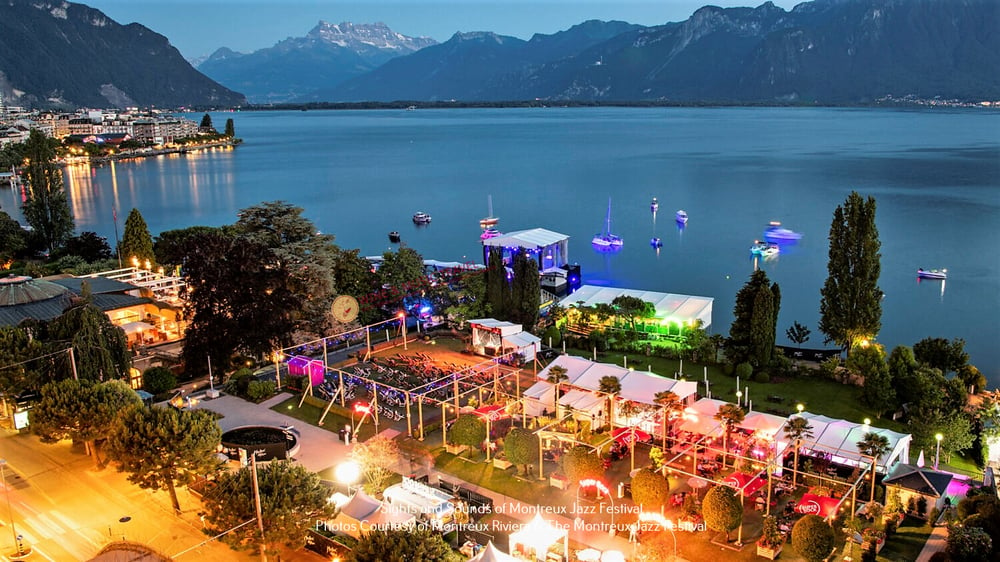 Located on Lake Geneva and crowned by the Swiss Alps, Montreux is known for its picturesque surroundings and breath-taking lakeside views.

But yearly in July, it showcases the world-famous Montreux Jazz Festival, featuring some of the most iconic and emerging artists, attracting jazz lovers from the world-over.

Thanks to its enviable location, surrounded the majestic Alps and its pristine lake, opportunities abound for hiking and water-centered activities. Cultural jewels and its proximity to Switzerland's most prominent wine region will provide opportunities to savor its exquisite locally produced wines further enriching the experience.

Additional Activities and Services to Enhance Your Music Experience

Pre-purchase of festival tickets and access to VIP events When relevant to the country, meals served at exquisite local restaurants, perfectly paired with local wines and visits to local wine producers.

Cooking classes focused on the rich local gastronomy and in perfect harmony with the local wines

Pre/post extensions featuring private car/mini-bus transportation with driver and privately guided tours to nearby landmark cities

Accommodations are carefully chosen to optimize travel time between festivals' locations and other points of interest